Duty –free shops are outlets exempt from the national and/or local duties and taxes, that sell goods to travelers who'll take the goods out of the country. The types of goods that can be sold in these stores vary (depending on the country's jurisdiction). Some countries impose taxes on goods that are brought from a foreign country, although these had been bought in a duty-free shop abroad. There are also limits regarding the quantity or value of goods that can be brought into the country without taxation.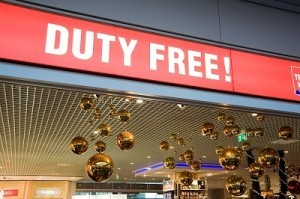 Duty-free shops are usually located in seaports and airports, but you can also buy goods duty-free on board passenger ships and airplanes. Some border crossings between Canada and the U.S. have duty-free stores for car travelers.
Duty-free shops were abolished for the EU citizens who travel from one EU country to another, but are retained for people whose destinations are somewhere outside the European Union. The goods can be sold to intra-EU travelers – but with taxes.
In some countries, duty-free shops can be found in business districts, away from seaports and airports.
Shop Duty Free: Tips and Advice
• Look for goods that have a high duty rate, like liquor or tobacco. You can also go for designer jewelry and watches. It is important to know the real prices of these goods (in other retail stores).
• You won't be allowed to enter the country where you bought these items duty-free. These are only for people who are leaving the country.
• Before you decide to buy anything, learn as much as you can about the regulations and policies of the county you are traveling from. You can visit the website of the border patrol agency of that country, or you can contact a travel agency to get more information.
• When shopping in these stores, you need to keep the receipts for everything you buy.
• If you are a frequent traveler, you should know there is a duty-free limit in some countries (on a monthly basis). If you reach the limit, you will have to wait thirty days before shopping in duty-free shops.
• In most countries, there are restrictions on tobacco and alcoholic beverages you can bring into the country. In the U.S., you can import 1 carton of cigarettes and one liter of alcoholic beverage.
• For more information, visit  The Transportation Security Administration  and  World Duty Free.