Receiving a second passport from a country requires you to be a citizen of that country. To be considered a citizen you will have to be born in that country, be married to someone born of said country, have a parent born in that country or be naturalized as a citizen (this is someone who has held residency for a specific period of time who is then granted citizenship). There are special circumstances under which citizenship can be procured in many countries, these methods are usually not publicized and are reserved for a select few as they involve hefty investments in the countries involved.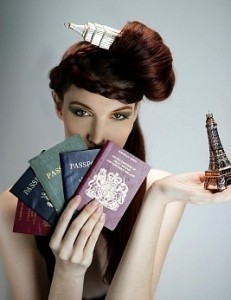 GETTING A SECOND PASSPORT FROM ST. KITTS & NEVIS VIA ECONOMIC INVESTMENTS
St. Kitts and Nevis is a twin island paradise located in the Caribbean Sea. It has a GDP (Gross Domestic Product) of US $726 million as of 2009. With a population of approximately 52,000, low crime rates and a growing tourism and agricultural sector St. Kitts and Nevis is an excellent choice for gaining citizenship. Economic citizenship can be procured with an approved real estate investment. Approved real estate investments are those properties containing condominiums or villas that can be used to generate income from the tourism product. These properties must be approved by the government and the selling price of the property must be at least US $350,000.00. Before this investment can be made the applicant must pay a mandatory, one-time fee of $35,000.00. This investment property can qualify your spouse and children under 18 for citizenship as well. With closing costs and attorney fees your total investment will cost you an average of US $450,000.00.
GETTING A SECOND PASSPORT FROM AUSTRIA VIA ECONOMIC INVESTMENTS
Austria, a small country in central Europe, it is bordered by eight other countries and is known for its alpine peaks and magnificent scenery. Austria has a GDP of US $330.496 billion as of 2010 and more importantly it is a part of the European Union. Acquisition of an Austrian economic citizenship requires a significant investment in the Austrian economy in the fields of science, culture or the economy. The Austrian government must approve these investments as satisfactory and contributory to the economy. If and when the venture is approved by the government, only then will the applicant/s be successful in in acquiring Austrian citizenship. To apply for Austrian citizenship an investment of at least EUR 2 million / US $2.5 – $3 million is required. This is in addition to translation costs and government charges amounting to approximately EUR 5000.00. The applicant must also possess a clean criminal record and must come highly recommended. The spouse and children under 18 of the applicant also qualify for citizenship under this investment. After the investment is approved by the government the applicant receives full Austrian and EU citizenship in approximately 18 months and the best part is that you do not have to revoke the citizenship of your homeland. Your citizenship affords you an Austrian passport which is also a passport to the EU and visa free travel to over 120 countries.
GETTING A SECOND PASSPORT FROM DOMINICA VIA ECONOMIC INVESTMENTS
Dominica a beautiful Caribbean paradise has a GDP of US $745 million as of 2009. Obtaining a Dominican citizenship requires an intensive background test at your expense and a direct cash investment of US $ 75,000 – $100,000.00. The applicant has to pay an investigator approved by the Dominican government to provide thorough personal background checks of the applicant and their immediate family (spouse and children under 18) after this check satisfies the Dominican government, the applicant will then be asked to transfer a total amount of US $ 75,000 – $100,000.00. The applicant will then be called for an interview, if the interview is successful the applicant will receive citizenship within a minimum 30 days.
Montenegro Second Passport
Montenegro will have a second passport system available soon, which will require an investment of EUR 500,000.00. This may be subject to change when the plan actually takes effect.