Overseas Job Consultants are usually employed by a recruitment company with the primary function of uniting employers with job seekers. They aid the employment process by making contact with both companies and prospective employees. Consultants create lists of applicants and choose the candidates who have the skills and education needed for specific job positions.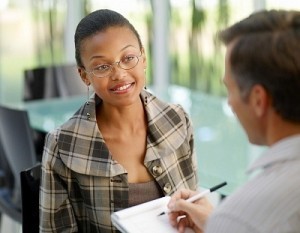 Consultants are especially important for establishing contacts between international employers and prospective employees. In many cases, the best way to find a job overseas is to contact overseas job consultants, because they are directly connected with employers and can provide important information and give a job seeker some good advice.
Consulting Companies
A job consultant will connect the right candidates with a number of employers.
The job seekers are given substantial details about what kind of professionals employers are looking for, the type of job vacancy, the job requirements, experience and necessary qualifications. Consultants will sort their database of prospective candidates and choose the candidates that meet the requirements. The consultant will then contact those persons for interviews, by either email or telephone.
Finding and Using a Consulting Company
If you are planning to work overseas, hiring a consultant may be a great idea. Although there are many sources for finding a job on the Internet, personalized assistance will be very helpful.
First, create a list of placement companies in your area. You may do this by using a directory (most of these are available online). Once you create your list, contact these companies and ask about their consulting services. You will need to have a resume for the consultant to review. After this, he or she will be able to advise you on any changes that may need to be made and you will be offered help to find a job overseas. It is very important that you keep in contact with your consultant.
Another advantage of using a consultant is that you will likely be placed in a reputable international company. Consulting companies have good connections with companies worldwide, which will improve your chances of getting a job in a large company.
Here are several useful websites you can visit:
• For those who want to work in Africa:
United Consultants
• If you are looking for a job in India, visit  Shella Consultants
• Ally International  is a great website for those who want to live and work in the Middle East.