France is one of the most developed countries in Europe. With a high standard of living, quality educational institutions, and one of the best health care systems in the world, France is a great country to live. Its tradition, interesting history, arts and nightlife make France the most popular tourist destination. Paris is certainly the most attractive city, but other places are equally beautiful.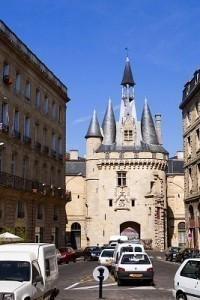 How to Move to France
If you are an American citizen, and want to stay in France for less than 3 months, a visa will be necessary. People who want to work in this country also need a visa, even if the job is temporary. In fact, only one month of work will require a visa. If you have a diplomatic passport, you will also need a visa, no matter how long you'll stay.
EU citizens or citizens of Monaco, Andorra, Liechtenstein, Switzerland, San Marino or the Holly See won't need a visa.
You will have to determine which type of visa you need. There are several basic types:
• A student visa
• A work permit
• A long-stay visa
The application process usually takes two months. In some cases, it takes longer. Therefore, it will be wise to apply as soon as you get all your documents.
According to what most people say, it is better to visit the French embassy, instead of hiring an agency to deal with the application process. To get a long-stay visa, you need to go there in person. It is very important to have several copies of all your documents, because you will need those when you get to France.
Student Visa
Depending on the length of your studies, you will need one of the following types of visa:
A Schengen visa is for students who want to stay in France for less than three months.
You can get a 6-month visa. In that case, you won't need a residency card.
For students who are planning to stay longer than six months, one-year visas are issued. When you get to France, you will have to complete the documentation with the university and undergo a medical examination. After this, you will get a visa.
Long-stay Visa
Non-EU citizens who want to move to France should know that many variables are involved in this process. The purpose of your stay and your finances are the most important factors. You need to apply for a long-stay visa. It is necessary to have it to apply for a residence card. You must visit the French embassy in your country to get more information. American citizens can get more information in the  Embassy of France in Washington.
To learn more about jobs in France, visit  Jobs in Paris.
To learn more about the cost of living, visit  Numbeo.
Read more about  average salaries in France.
Other useful websites:
Expatica
Gateways Moving
British Expats – Moving to France: How not to do it
Expat Forum