London, the capital city of the UK (and England) is the largest urban zone in the EU and the largest metropolitan area in the UK. London has the largest city GDP in Europe. High standard of living, great healthcare system, quality education institutions, excellent transportation system, and numerous attractions, make London one of the most popular expat destinations in the world.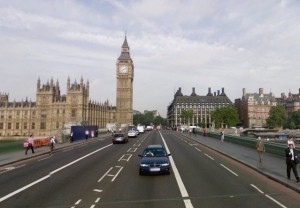 Prestigious universities keep attracting students from all over the world. More than three hundred languages are spoken in London. Most people will find this city a perfect place to live. But, living in London has its disadvantages, too. Real estate prices in this city are very high. In fact, London real estate prices are among the highest in the world.
Many foreigners work and live in London, and you will meet people from all over the world. Most of them work on 2-year holiday visas, so you will have time to get to know these people and make friends. One thing is certain: you won't feel lonely in London.
Attractions like Madame Tussauds, National Gallery, London Eye, British Museum, Tower of London, Natural History Museum, Tate Modern, Victoria and Albert Museum, Science Museum and National Maritime Museum, attract thousands of visitors each year. There are so many places to visit in this city, and you will need a lot of time to see them. You can't be bored in London! Flights from London to major European cities are relatively cheap, and most people can afford to spend a weekend in some other EU country.
London Underground
"The Tube" is the world's oldest metro system. It started operating in 1863. Every day, the Tube is used by nearly 3,000 000 people. There are eleven lines that connect Central London to the suburbs.
The Docklands Light Railway complements the Tube. It serves the Docklands area.
The Cost of Living (for 2011)
Food and Drink
For groceries (food, toiletry and laundry items), you will need nearly £30 a week.
One average meal in a pub will cost you from £6 to £10
A restaurant meal: from £12 to £19
One (average) bottle of wine will cost you nearly £10
Transportation Costs
A rental car (an average mid-sized car) – £70 (for a weekend)
Weekly zone 1-6 travel card price is £41
Monthly zone 1-2 travel card price is £86
Entertainment
Club entry prices go from £5 to £20
Movie – from £7 to £10
Concerts – £10 or more
• To find out more about the cost of living in London, visit  Numbeo.
• Visit the  official London guide  to find out more about the city and its attractions.
• More on living in the UK:  My UK Move
• Expat Focus  is a great expatriate guide.
• Read other people's experiences:  City Data
• If you are thinking about moving to the UK, visit the  UK Border Agency  website.