South African economy is the largest economy in this continent. The major cities with significant development are Pretoria, Cape Town, Port Elizabeth and Durban. Job opportunities in South Africa are still limited. However, there are several areas that may offer job opportunities to foreigners. Many foreigners work in the service sector. Other job opportunities can be found in some of the following fields: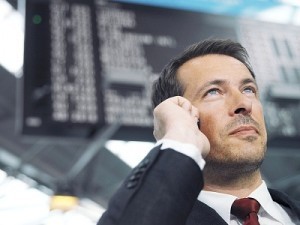 • Finance related jobs – Insurance, Banking and Stock market
• Business executives
• Information Technology
• Health care
• Social services
• Teaching jobs
• Engineering
• Trade
To learn more about average salaries in South Africa, visit  Payscale.
Taxes for expats working in SA are well explained in  Expat Network.
Candidates with skills in the fields of architecture, project management, security systems, networking and telecommunication services have great chances to succeed in finding a job in South Africa. The major sectors that are predicted to grow in South Africa are banking, mining and telecommunications. The fields with a shortage of resources are engineering, IT and education. Therefore, if you have adequate skills and experience in these areas, you have better chances of finding a job.
Websites like  Topco  can help you find out more about  the most successful companies in South Africa.
Here are some of the well-known companies in South Africa:
Accounting
Grant Thornton and Ernst and Young
Airlines
South African Express and South African Airways
Banks
African Banking Corporation and Teba Bank Limited
IT companies
The IQ Business Group and MWEB
Mining
De Beers and Harmony Gold
Visit the website of   South African Department of Labour. You will find valuable information there.
Work Permit

In most cases, the work permits for foreigners are issued only if resident employers can prove that there are no South African nationals with the relevant skills. It is very important to note that the job opportunities for foreigners are limited to certain areas, and when it comes to recruiting people from other countries, the South African government is very strict. You will also need a valid visa (and passport, of course) to you enter South Africa.
Online Recruitment Agencies

This is the easiest way to be informed about new job openings. Whenever there is a new job opportunity, a notification will be sent to your e-mail.
Language
Even though English is recognized and known by many, there are 11 official languages in South Africa. It is an additional advantage if you know at least one of them.
To learn more about the cost of living in South Africa, visit  Numbeo.