More than 1,000,000 U.S. retirees live in foreign countries. This may sound like a good idea, but, before you make your decision, there are certain things to be aware of.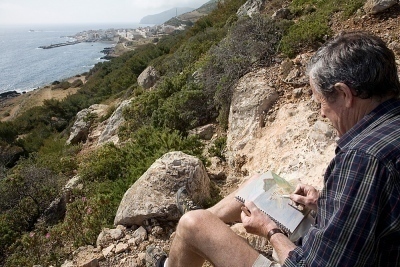 Choosing the Country
If you choose a place with a low cost of living, this will allow you to live quite comfortably. However, some countries with low cost of living also have low standard of living, and people get disappointed and just return home.
Make sure to find out as much as you can about the country where you want to move to. Learn more about its health care system, expat community, cost of living, standard of living, real estate prices, crime, economy and political situation.
Your Budget
How much money do you get monthly? This will help you decide which country to move to. If your budget is not very high, there will be no point in living in an expensive city – regardless of all other advantages. Remember, the cost of living is one of the most important things to consider when choosing a country to live in.
Your Priorities
What are your priorities? What kind of climate do you prefer? What kind of activities are you after? Are those available in the country where you want to live? What about the health care system? What about the political situation? How safe it is to live in that country (especially for foreigners)? These are some of the important things to think about before leaving your home country.
Taxes
What taxes will you have to pay in the new country? In some countries, income coming from abroad is not taxed, but you should still consult a professional. What you read on the Internet can be useful, but it won't be enough!
Visa Requirements
How difficult it is to get a visa? Some countries won't let you get full-time residency. Make sure you find out if your "dream country" is on that list.
Find Out More about the Country
You can use the Internet to learn more about the country where you want to live. Some countries are considered  the best places for retirees,  so you should check these first.
The Most Popular International Retirement Countries
Assuming that most American retirees want to move to a country with low cost of living, good climate, and good standard of living, some of the following countries can be a good choice:
Costa Rica
Mexico
Panama
Spain
Australia
Malta
Ecuador
Costa Rica is one of the most popular retiree destinations. It is not difficult to get residency (as a retiree). You need to prove you receive at least 1,000 USD monthly, change this amount of money into colones (every month), and you have to live in the country for 4 months (out of the year) minimum.
There are no taxes for income coming from abroad. You can also set up your own business, but you won't be allowed to work for any other Costa Rican company.
To find out more about international retirement, visit  Where to Live after 50.