For those looking for excitement, culture shock, neon lights and the hustle and bustle of one of the top cities in the world, Tokyo is definitely the place to be. Tokyo truly has it all and for the expat that is looking for a true challenge, there are fewer places in the world that are so different from the United States.
Living in Tokyo as an expat is much more difficult that many think. Many expats spend a few months in Tokyo and figure out it is definitely not for them. Not only is there a huge language barrier, but the culture is truly perplexing. Sometimes individualistic Americans can't seem to find their rhythm in this truly group oriented town.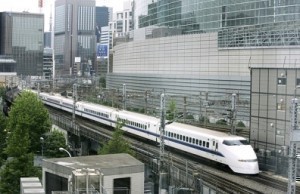 Climate
Tokyo has an average temperature of 61 degrees and for the most part, it is comfortable to live. Tokyo has four seasons, with the spring time being the best time of year to visit. For the most part, the spring which lasts from March to April is very reasonable with warm temperatures, little rain and low humidity. The winter time can be cold, but not as cold as the north of Japan, which can be below freezing for most of the winter season. Fall is also a comfortable season to enjoy Tokyo with temperatures cooling down, but still be comfortable enough to wear a light sweater or jacket in the evening. The summer can be hot and extremely rainy. The rain can come down in buckets and torrential downpours are common.
Government
The Japanese government is similar to the United Kingdom. The Japanese government has a constitutional monarchy and a parliamentary government system. The Japanese economy is one of the strongest in the world and while China has gained on it in recent years, Tokyo still continues to be the center of Japan both economically and culturally.
The Japanese government is very stable, secure and efficient. There are lots of infrastructures in Japan and especially in Tokyo, in fact most Americans marvel at how impressive the city of Tokyo can be. While it may be difficult to navigate the bureaucracy of Tokyo and Japan, most services are efficient and you usually do not have to wait as long as other cities in the world for repairs or services.
If you are interested in living in Tokyo, check out important information at the Consulate General of Japan in New York.
You can also find information from the U.S. Embassy in Tokyo.
Tax System
While the economy of Japan is very strong and stable, the tax system is higher than many of the neighboring countries. For income tax on individuals, the highest rate can be as much as 37%. Corporations have a very high tax rate, with the top bracket at 30%. Besides these taxes, there is a VAT tax, inheritance tax and an interest tax.
You can find more information on which tax bracket you would fall into at Japan Income Taxes and Tax Laws.
You might also want to consult the IRS's website for filing as an expat.
Medical Care
Tokyo has a modern, fully functional health care system. There is a national health care system in place and it covers 70% of the cost for a doctor's visit or hospital visit. The cost of health care in Japan is far lower than the states and it is paid from your income tax each year.
Many expats that work for corporations usually pay for private health insurance in order to access health care that is more convenient for westerners. Private health care is usually provided by English speaking doctors and staff and have an eastern slant on medicine. Obviously private health care is more expensive than the government run health care plan.
Real Estate
If you are an expat and looking for real estate to purchase in Tokyo, you should know it is very easy to acquire- if you are a millionaire. Tokyo is legendary for being one of the most expensive places to live. Tokyo real estate prices are out of this world and it will cost you over a million dollars just to get a decent living space such as a couple of bedrooms in the center of the city in a nice apartment building.
For the rest of us, apartments in Tokyo are small, usually claustrophobic and generally expensive. If you work in the city, you can usually find a place outside the city in the suburbs for a reasonable price, but expect your home to be the most expensive part of living in Tokyo. Most apartments are a couple of thousand dollars per month and while you can share an apartment with a friend, do not expect spacious accommodations.
Shopping
Tokyo is one of the top shopping destinations in the world and especially in Asia. Almost anything is available in Tokyo and there are plenty of gadgets and electronic goodies for even the most demanding gadget lovers. Besides electronics, there are plenty of fashionable boutiques, western style malls, small antique shops and markets to find rock bottom prices. Tokyo truly has it all and while it can be overwhelming at times, for those that are looking for a manic, high energy city, Tokyo is definitely it.
Besides consumer goods shopping, there are plenty of great restaurants, whether you are looking for fine dining or just some ramen (noodles). There are also plenty of bars, nightclubs and of course karaoke bars. Nightlife is extremely fun in Japan and a major reason to come to Tokyo.
Cost of Living
Just like real estate is sky high, so is the cost of living in Tokyo. While things are very expensive, Tokyo's wages are higher than normal, giving you some relief. Most expats that teach English or work for a corporation are usually able to live comfortably. This includes living in a decent apartment, eating at decent restaurants and enjoying nightlife from time to time. If you don't have a plan of action and are expecting to get a job once you arrive in Tokyo, make sure you come prepared with a big bank account. You can spend money very quickly in Tokyo and a budget that would last for months in many countries or cities, will last for only a few weeks in Tokyo.