Living in a foreign country will certainly change your lifestyle. You will have to get used to so many new things – culture, language, music, foods, fashion, etc. Many people find it hard to get used to the new country, especially if it is much different from their home country. However, American expats can still go to McDonald's, no matter where they are. They can see many American movies or buy American products. This can make the whole thing a bit easier for American expats.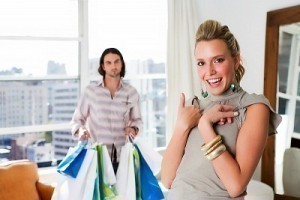 Shopping can be a relaxing activity, but if you are in a foreign country, you have to find out where to shop. You will need time to get used to their money and prices. Many expats say this can be a bit difficult. Buying clothes is not too complicated, but choosing foods and cosmetics can be a bit tricky.
On the other hand, shopping in a foreign country can be fun, because you will find out about their own products and discover interesting foods, clothes, cosmetics, etc.
Big cities have a lot to offer, but small towns and villages can be equally interesting.
Visiting a foreign country is completely different from living in that country. You will have to learn how to spend your money, where to shop, what to buy and what to avoid. If you have any friends there, everything will be much easier. If you don't know anyone, you can look for some advice on the Internet. There are many forums you can visit and find out everything you want to know.
Here are several useful websites:
– For British expats:
• British Corner Shop
• Internations
• UK Groceries  is a great international online supermarket for British expats, offering British foods to expats worldwide. They deliver foods from the United Kingdom within ten working days. If there is a product you want, but can't find it on their list, you can e-mail them and tell them which product you are looking for. They will find it for you, deliver it, and put the product on their list.
– If you are moving to any of the following countries read some of the Expat Guides:
• Australia
• Dubai
• France
• Germany
• Japan
• Singapore
• Spain
• USA