Most of us can't imagine living without the Internet. All kinds of information are at hand, and you can do so many things using the Internet, like shop, research, learn foreign languages, and – travel.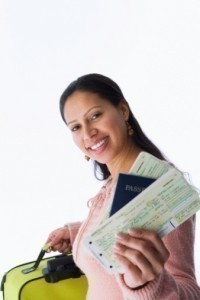 Bidding for travel is actually finding the best airfare prices, hotel rooms, rental cars, etc. You can find out everything about various discounts, different travel packages, hotels, hostels and other types of accommodation available in the country you want to visit.
Travel Bidding
You can visit numerous websites to find the best travel packages. The difference between bidding for travel and finding low cost travel is that in bidding you can set your own price for various travel products. In low cost travel, you just take the lowest price and package. Bidding for travel is certainly a more flexible option. You can find high quality travel packages at low to moderate prices.
Some of the most popular sites that allow people to bid on their prices for travel plans are:
Sky Auction
Price Line
Better Bidding
Bidding Travel
Keep in mind that low prices don't necessarily mean low quality. There are many exclusive packages offered, and you will be able to get one of those at reasonable prices.
Travel bidding is similar to any auction. Most of them start with only 1 USD, which will give you an opportunity to save a lot of money – if you are quick enough. There are also opportunities to win mileage after bidding on travel plans.
Preparing to Bid on Travel
• Before bidding for travel, do your own research on the place you want visit. If you have more destinations you want to visit, find out more about each of these.
• Consider all travel options and choose the best ones.
• Do a research on the prices and don't forget to read other people's experiences.
Related Articles On Bidding for Travel