Today, there are hundreds of online pharmacies on the Internet that sell medications without any prescription. These pharmacies offer medications for a variety of problems such as sleep disorders, anxiety, depression, heart problems, asthma and weight loss. They have delivery networks in several regions, and some of them can deliver medications worldwide.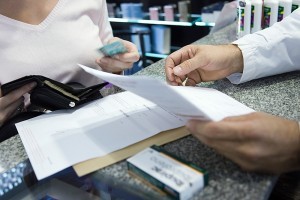 When you order your medication from these pharmacies, they will deliver it right to your doorstep, even if you don't have a prescription. However, not all medications can be ordered from such online pharmacies. Some prescription medications can never be bought online, without a prescription from a doctor.
Many offshore pharmacies offer discounts (especially on bulk purchases) which can save you a considerable amount of money.
Delivery fees are nominal and medications are delivered directly to one's home address. You can pay online by using your credit card or you can use other payment methods such as Paypal or Moneybookers.
Useful Tips
• There is a lot of competition, and online pharmacies are trying to get more clients by offering discounts, freebies and low delivery charges.
• Although many online pharmacies are reliable and reputable, some pharmacies have been reported for selling fake drugs or drugs that had exceeded their expiration dates. It is better to consult someone who has been ordering from online pharmacies.
• For online payments, see if the pharmacy has a secure encryption system.
• It is better to order a month supply (because you will get a lower price).
• The process of making an order is very simple. Most sites list the drugs they have available, in alphabetical order so that you can easily find the drug you need. Many pharmacies also have drugs listed under categories.